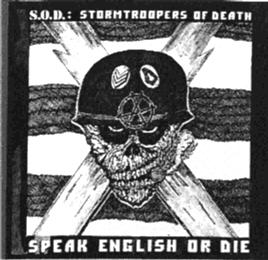 S.O.D. "Speak English or die!! - list of recordings coming from that LP
March of the S.O.D.
Sargent "D" & THE S.O.D.
Kill yourself
Milano Mosh
Speak English or die
United forces
Chromatic death
Pi Alpha Nu
Anti-procrastination song
What's that noise
Freddy Krueger
Milk
Pre-menstraul princess blues
Pussy whipped
Fist banging mania
No turning back
Fuck the middle east
Douche crew
Hey Gordy!
---